So, in my last post I shared that my eldest daughter turned 10!
She had a P.J. Party with a couple of friends at a children's boutique--
the girls got their hair braided, nails did, played games, and ate party food :)
I wanted to share with you the swag bags I made for the girls.
If you follow me on Twitter you may recall that I had a trip to
Michaels
and I was gonna
get busy on making some goodie bags..
Well I got busy and made these
I added some ribbon with Fabri-Tac
Clipped in a flower clip, which I made.
I loved these bags so much I decided to make one for my youngest daughter's friend's
Birthday Party.
Yes, another party today :)
I used Fabri-Tac for the ribbon on the bag
Made a spot to clip in the flower clip...
my youngest daughter and I made.
Instead of using tissue paper I like to use tulle-- call me girly if you will.
I'm linking up @ these parties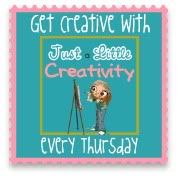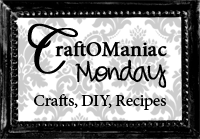 Pin It